Dubravka Gladoić Håkansson
M.Sc. authorized sexologist, professional supervisor, behavioural therapist, and mindfulness instructor.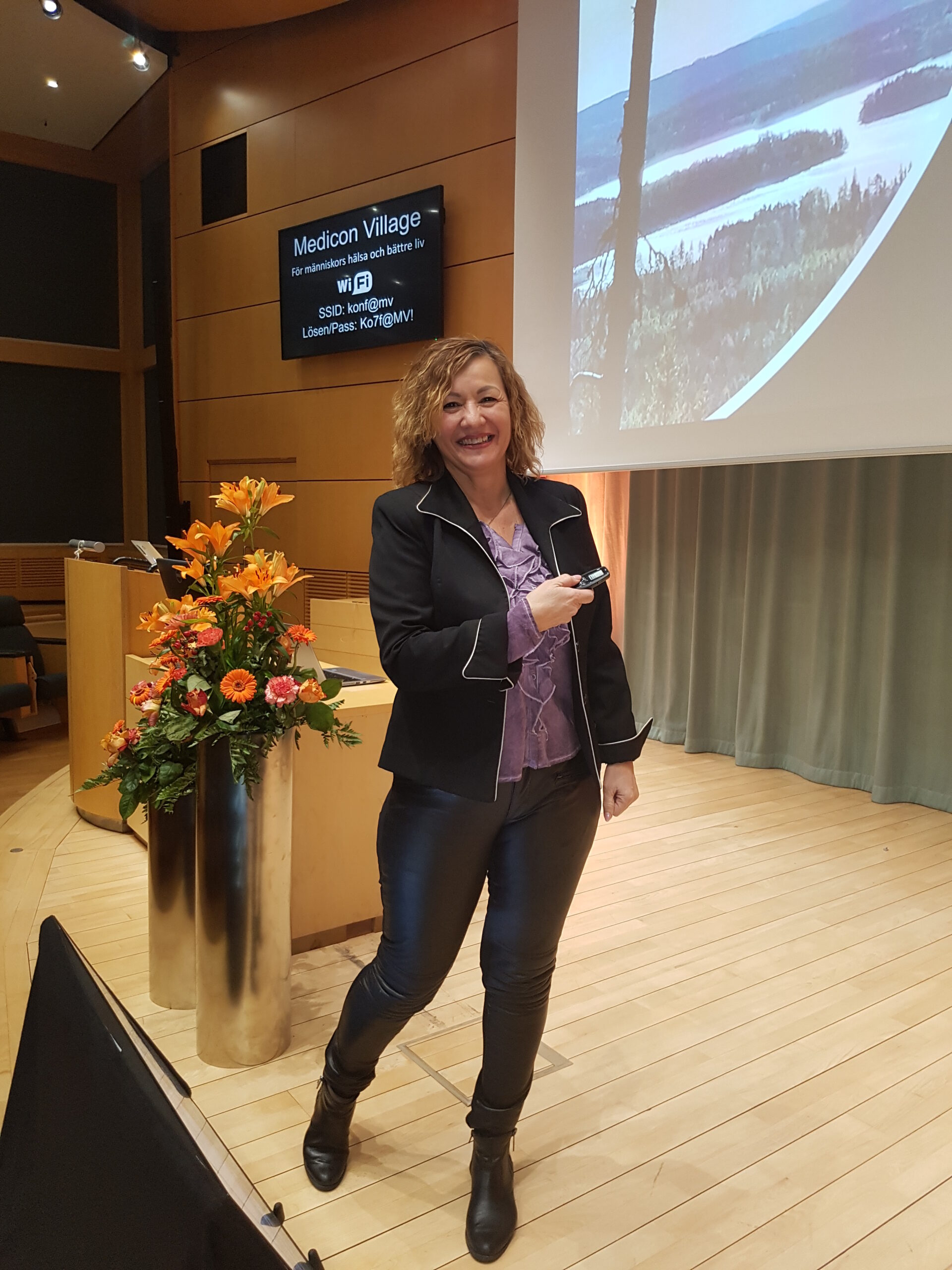 My name is Dubravka Gladoić Håkansson and I work as an authorized sexologist in Malmö, Sweden. I am specialized  in clinical sexology and have obtained a NACS license (Nordic Association for Sexology). I am licensed in Sweden, Norway, Denmark, Finland, Iceland and Estonia.  Additionally I am a behavioural therapist and a mindfulness instructor with a master's degree in sexology.
Further, I also work as a licensed supervisor in clinical sexology in Sweden.
Extensive experience in individual and couples therapy
Professional supervisor in clinical sexology
Lecturer in  subjects related to sexology at universities in Malmö and Lund
Multiple seminars and professional training
NACS Member (Nordic association of clinical sexologist)
SfKBT Member (Sweden´s association of cognitive-behavioural therapist)
SFS Member (Sweden´s association of sexology and professional supervisors)
Education
Master's degree in sexology (Master of sexology at Malmo University)
Degree (Step I) in cognitive behavioural therapy (Lund University)
Mindfulness method instructor (Sverigehälsan)
"It was a topic that I never discuss with anyone in my life. Dialog with sexologist Dubravka became normal and comfortable. I could finally speak honestly about my sexuality. Dubravka is a great therapist."
"I was suffering from vulva pain (vulvodynia) since for long. I never had intercourse without pain. I was afraid I would be childless. Today I have a daughter and I found sexuality that suits me and my partner. Thanks' a lot."
"I found a recommendation for Dubravka in a Facebook group. It's hard to find understanding when you feel you don't belong anywhere because of transsexuality. Dubravka was of great support to me and my partner. "
"Through conversations with Dubravka I realized why I couldn't be faithful to my wife and what were the causes of my behaviour. Dubravka helped me understand and use methods to anticipate things I regret. Today I feel much happier and calmer, and I'm still married to my wife."
Colleague recommendations
"Ms. Dubravka showed from the beginning a great interest in sexology and sexuality studies, both from the national perspective in her work at the Youth Centre and in international projects related to her native Croatia." 
Lotta Löfgren Mårtenson, professor
Faculty of Health and Society, Centre for Sexology and Sexuality Studies
"I have seen an immense interest for sexology as a field of science and practice in Dubravka. I'm very confident that Dubravka does a great job with her patients, using her sexologicals skills in a very good manner, with the greatest respect and at the same time, a huge curiosity for understanding the human being in different life situations."
Jack Lukkerz, PhL, MSc in sexology
Malmö University
"Dubravka is a highly skilled and compassionate sexologist, a professional dedicated to helping people improve their sexual health."
Aleksandar Štulhofer, professor 
Faculty of Humanities and Social Sciences
University of Zagreb, Croatia